FORT WILLIAM MALE CHOIR
Copyright
©
2018 Fort William Male Choir P.O. Box 10523, Thunder Bay ON P7B 6T9
---
---
Click below to view the Skits from the 2015 Spaghetti Sing-A-Long Supper
Crazy Comedy Crash-up
Edible Missile Deposit
Click below to view the Skits from the 2014 Spaghetti Sing-A-Long Supper
Delusional Six
All the Chapel Bells
Click below to view the Skits from the 2016 Spaghetti Sing-A-Long Supper
Bizzarro
Trouble in the Tower
Click below to view the Skits from the 2013 Spaghetti Sing-A-Long Supper
Finish that Tune!
"Man"!
Click below to view the Skits from the 2017 Spaghetti Sing-A-Long Supper
The Gun Fighter
The Chalk River Dancers
---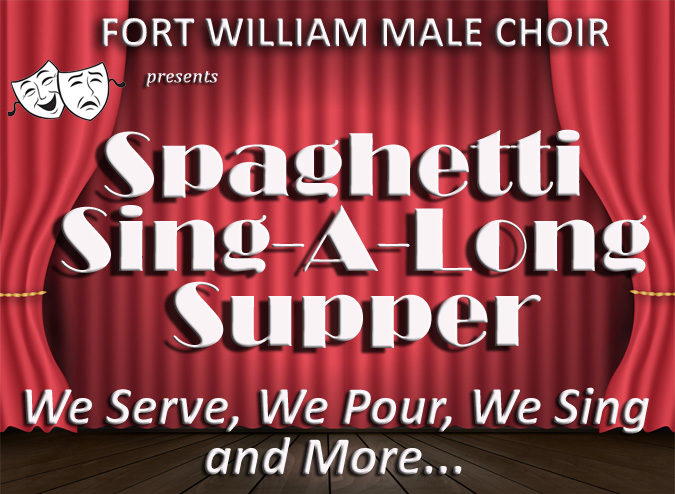 "This choir is unique to Thunder Bay and I hope it continues to thrive for many decades to come"
Bert Rowson Arts Editor: LakeSuperiorNews.com
---
---
---
Our
2018 Spaghetti Sing-A-Long
will be held on
April 27th and 28th
, mark the date in your calenders, we will announce tickets sales in March. Have a great Winter and we
look forward to seeing you
in April.